Insurance, Ancillary and Retirement Solutions | Melbourne
Why are insurance, ancillary, and retirement solutions important?
Insurance services offer protection against financial loss. Ancillary services provide additional value for goods or services that come with specific insurance packages. Retirement solutions help you plan for your money needs once you retire by offering matching savings plans, life insurance plans, or annuity packages. BORDE & ASSOCIATES is here to help you find the right insurance, ancillary, and retirement solution for your needs.
What are some benefits of BORDE & ASSOCIATES Insurance, Ancillary & Retirement Solutions?
One-on-one attention from your insurance or ancillary professional, so you get exactly what you need. BORDE & ASSOCIATES want to make sure your family is cared for, including during difficult times like dealing with retirement, disability or death.
Caring customer service is the number one priority with BORDE & ASSOCIATES. Build a relationship with your insurance professional and benefit from years of experience serving Melbourne, Florida, so you can be confident that you are receiving quality advice customized to your needs.
What Exactly Is an Annuity?
An annuity is a type of insurance contract issued and distributed by financial institutions to pay out invested funds in the future in the form of a fixed income stream. Annuitiesare purchased or invested by investors who receive monthly or lump-sum payments. The holding institution issues a future stream of payments for a set period or the rest of the annuitant's life. Annuities are primarily used for retirement planning, and they assist individuals to mitigate the risk of outliving their savings. A good understanding of several key terms is necessary:
Annuity (fixed Indexed)
Growth: Interest earnings are based upon the gains in a financial-market index.

Access: Up to 10% in most cases are accessible annually without fees or penalties. Upon execution of the lifetime income option, you will receive a predictable, guaranteed income for life.
 
Safety: Gains are locked in & cannot decline in the future from potential market index losses. Therefore, your principal and gains are protected.
What Exactly Is Insurance?
Insurance is a risk management tool that provides individuals with the protection of their financial assets in the event of certain events. It refers to long-term insurance arrangements typically paid for overtime and are arranged through contracts between an individual or business and an insurance company. These arrangements ensure that another party will handle damages, loss, or general worst-case scenarios, and the insurance protects against the identified risks.
Life Insurance (universal Indexed, Whole, Term)
We offer many life insurance solutions designed to help provide peace of mind. The right choices can help make all the difference when you're planning for the future.
Permanent Life Insurance – a whole life insurance policy that remains in force until the insured's death or for a specified period.
Term Life Insurance
provide coverage over a specified period for a fixed premium amount.
Affordable Term Life Insurance rates & enrollment
Final expense, mortgage protection, loss of income
Universal Indexed Life Insurance – combine term life insurance with permanent whole life insurance features, such as the option to pay premiums on either a premium option with scalability or a single premium (a single lump-sum premium) or fixed premiums (scheduled fixed premiums).
Whole Life Insurance – offers protection during the entire lifetime of the insured and death benefits to beneficiaries.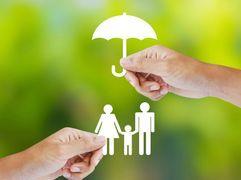 Tax Free & Supplemental Retirement Strategies
In conjunction with national, tenured financial carriers, we can help customize your plan via strategic solutions. There are many options available to strategize retirement plans.

Options such as Cash Value Life Insurance and Health Savings Account (HSA) are just a few of the available strategies utilizing insurance remedies.
We also can offer you income for life; in conjunction with Long Term Care Insurance, using an annuity platform with included critical, chronic and terminal illness riders. This plan would be customized just for you based on your current residence, income and assets.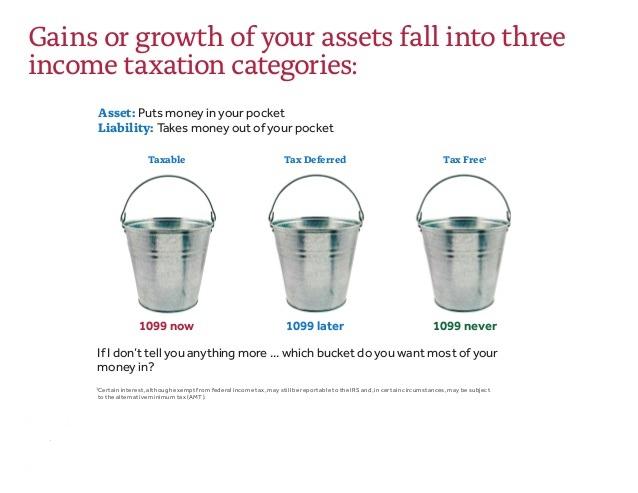 Dental, Vision & Hearing
Affordable Dental and Visions plans are available for individuals, families and groups. For the highest quality & most cost-effective PPO dental & vision plans, please view the options below:
Coverage in OH, KY, NM, SC, MO,GA, AL, NC & IN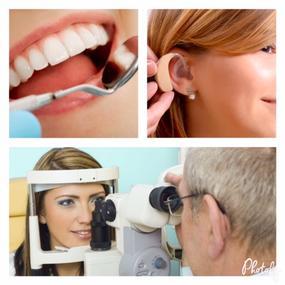 Short & Long Term Disability, Hospitalization, Cancer
At BORDE & ASSOCIATES, we understand that life is unpredictable. That's why our number one priority as your trusted provider of healthcare benefits for individuals and families in need is to help you find ways to cover medical expenses and provide financial assistance when it comes time for hospitalization or chronic illness treatment like cancer chemotherapy prescription medicines.
Enhance your current benefits and reduce your financial exposure with affordable solutions to help pay for the following: hospitalization, chronic illness (cancer, heart disease, stroke), healthcare deductibles and out-of-pocket cost, loss of wages, travel, and lodging, etc.
BORDE & ASSOCIATES is a benefit and financial services firm that offers a unique approach to providing ancillary insurance solutions. Would you please look at our options for short-term care and long-term care ?
We have been in service for many years, and we have successfully served several clients both locally and nationally (in select areas). Our goal with every client is to provide the best possible coverage at affordable rates whenever needed with the utmost customer satisfaction.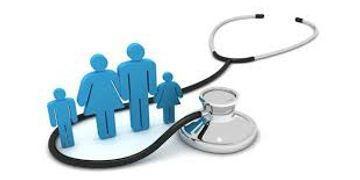 Cigna - Supplemental Health
(Dental, Vision, Hearing, Cancer, Hospital, Heart Attack, Stroke)
Who Can Help?
Borde & Associates, PA, DBA BORDE INSURANCE FINANCE INVESTMENTS
Located in Melbourne, BORDE & ASSOCIATES finds the most cost-effective health insurance and health care sharing plans for individuals and families. Get in touch today! We have health plans that fit your needs! We work under the Affordable Care Act (ACA) to provide high-quality health insurance services to individuals and families.